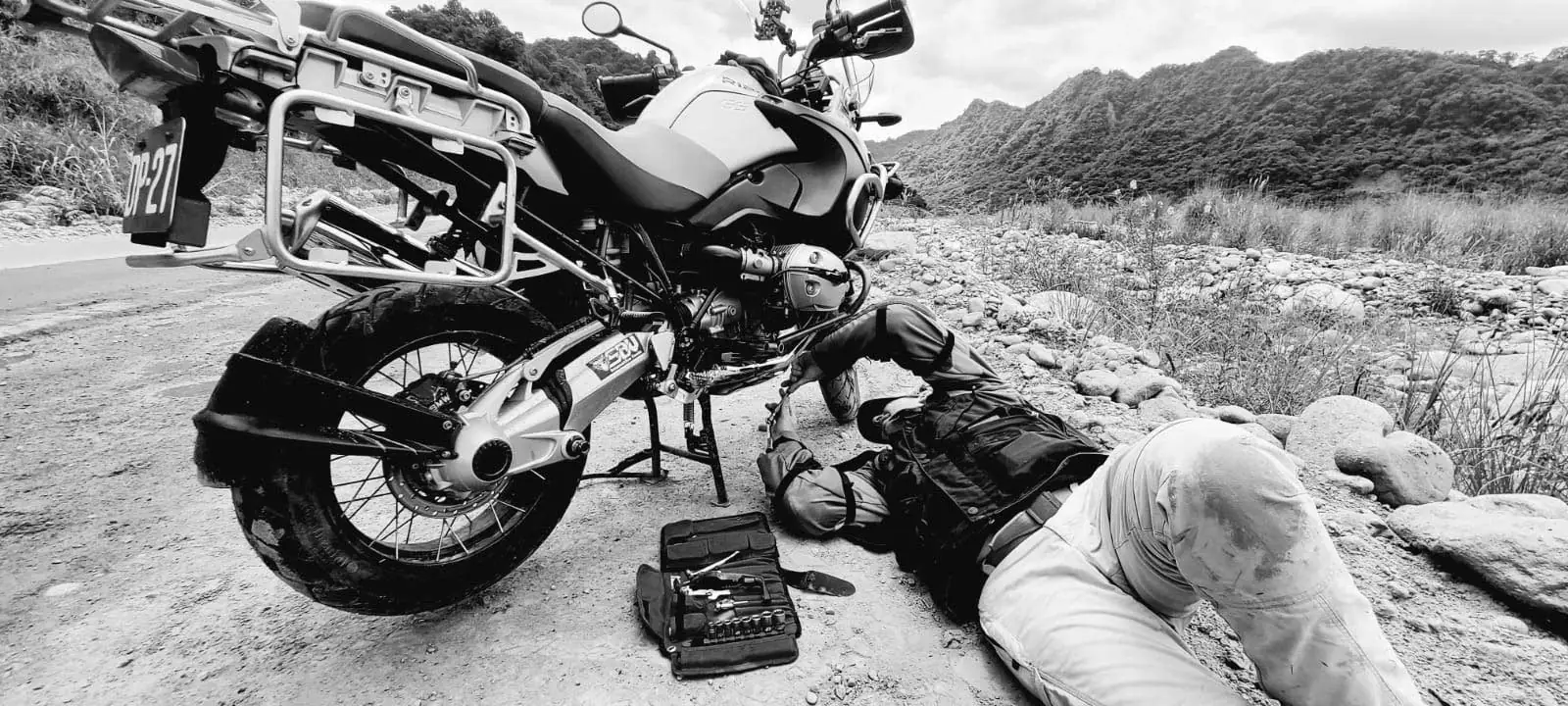 SBVTools Roll Design BMW Motorcycle Tool Set:
The professional tools for your motorcycle. A lot of great ideas and many impressive patent tools have been put into this motorcycle tool kit to ensure that we are always innovating for the better. The dream set for your road trips.
LIFETIME WARRANTY – We believe in the quality of our products and we know how vital they are.
LIGHTWEIGHT – Roll Design perfect for motorcycle adventure riders and long journeys where you may need an easy-to-pack motorbike tool set for roadside repairs.
PATENTED TOOLS – We design these tools ourselves.
HIGH-QUALITY TOOLS – ALL SBV Tools are made from the highest quality material: our bits are made off exclusive material Hardness HRC 56-60 with industrial black manganese phosphate impact-resistant finishing for anti-rust protection. Sockets and Spanners made off Cr-V (Chromium Vanadium Steel) Satin Chrome plated for durability.
MIT (Metric / Inch / Torx ) is a unique design that works on various type of nuts. Due to the specially designed toothing, the wrenches and sockets fit perfectly on below different bolts and nuts without damaging it as the tooths taking on the flanks in metric, inch or Torx dimensions!