SBVTools is happy to host the biennial Easter "GS meeting" for the GS Riders of the BMW Motorclub Vlaanderen (Belgium).
This biker's feast will take place from April 15th till April 18th 2022 in the park of the castle Widooie, in Tongeren(Widooie, Belgium).
On the grounds of the castle will be installed a Gymkana offroad course by Backtrail, but also an offroad tour through the castle's wood..
In addition, we will organize motorcycle rides accompanied or on GPS on the road, allroad and offroad to the castle's surroundings and even to the Haute Fagnes.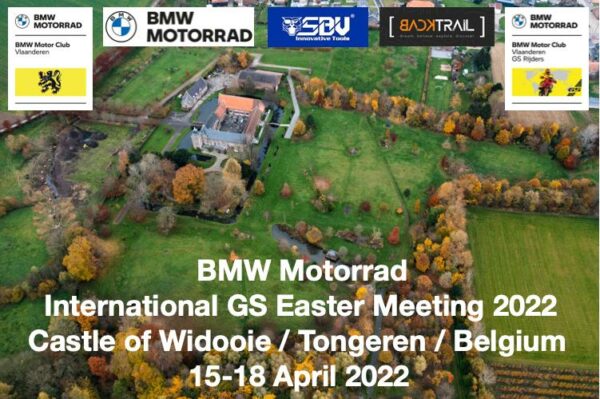 GS Easter Meeting 2022 english from Marnix Van Marcke on Vimeo.