SBVTools are proud to announce our cooperation with BeemerShop in Scotts Valley, California USA.
SBVTools are simply the best tools to take on adventure Touring.
We design, develop, & produce high-quality innovative hand tools for professionals & individuals.
You can now shop for SBVTools at www.beemershop.com !
Ted Porter's BeemerShop
Ted Porter is a factory-trained mechanic with a long record at well-known and well-regarded dealerships on both coasts. Now his training and experience are available at his independent shop in Scotts Valley, California. With his extensive history working on BMWs from 1955 to the present.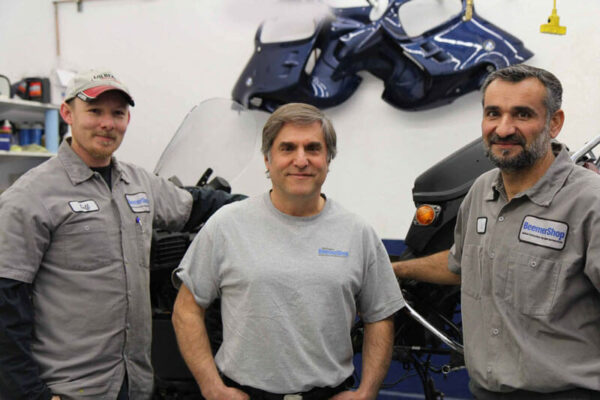 Beermershop offers state-of-the-art, custom-built motorcycle shocks from around the globe for all brands including BMW, Ducati, Harley, Honda, Kawasaki, KTM, Moto-Guzzi, Suzuki, Triumph, Yamaha, Aprilia, and more. They are USA importer and distributor for Touratech Suspension/Germany, Tractive, Wilbers, TFX , Yacugar, Ikon, and YSS, plus an Ohlins dealer and Ohlins authorized service center.
Due to Ted's involvement with BMW motorcycles going back to the 1970's, they are internationally known BMW experts offering cylinder head reconditioning services for "Airhead" BMW motorcycles from 1970-1995. We are an official Siebenrock importer and stock a wide variety of original and reproduction Parts and Accessories for BMW motorcycles.